The script supports real-time editing, which means saving and rendering, as follows:
In the right-click menu of the script tab, click the "Edit Session" menu item to enter editing mode.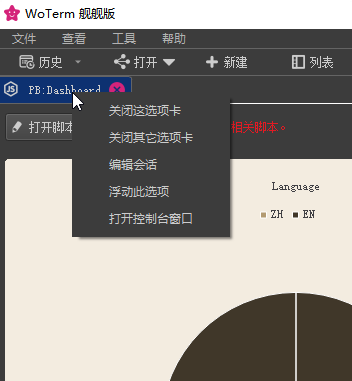 By default, it is 'Auto Refresh '. In automatic refresh mode, whenever a script is detected to be modified, it will be reloaded and displayed immediately.

The editor for scripts is recommended to use the Qt tool for editing, which can also be a regular notepad.
Click the [Close] button to exit editing mode.