WoTerm
Cross platform / small memory / multi-protocol / multi-function / cloud sync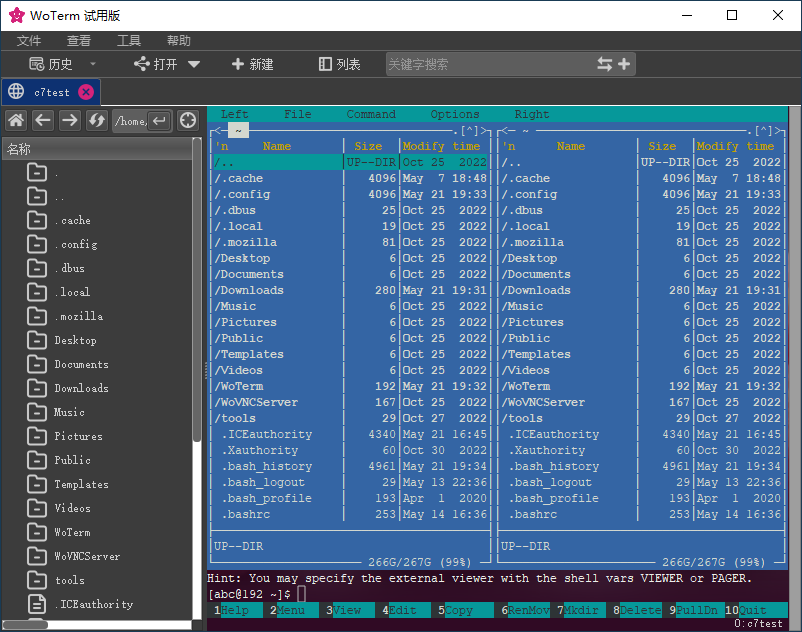 Select your platform to download:
Supports common mainstream communication protocols
SSH1/SSH2/SFTP/TELNET/RLOGIN/RDP/VNC/SHELL/SERIALPORT/TCP/UDP
One tool meets all needs.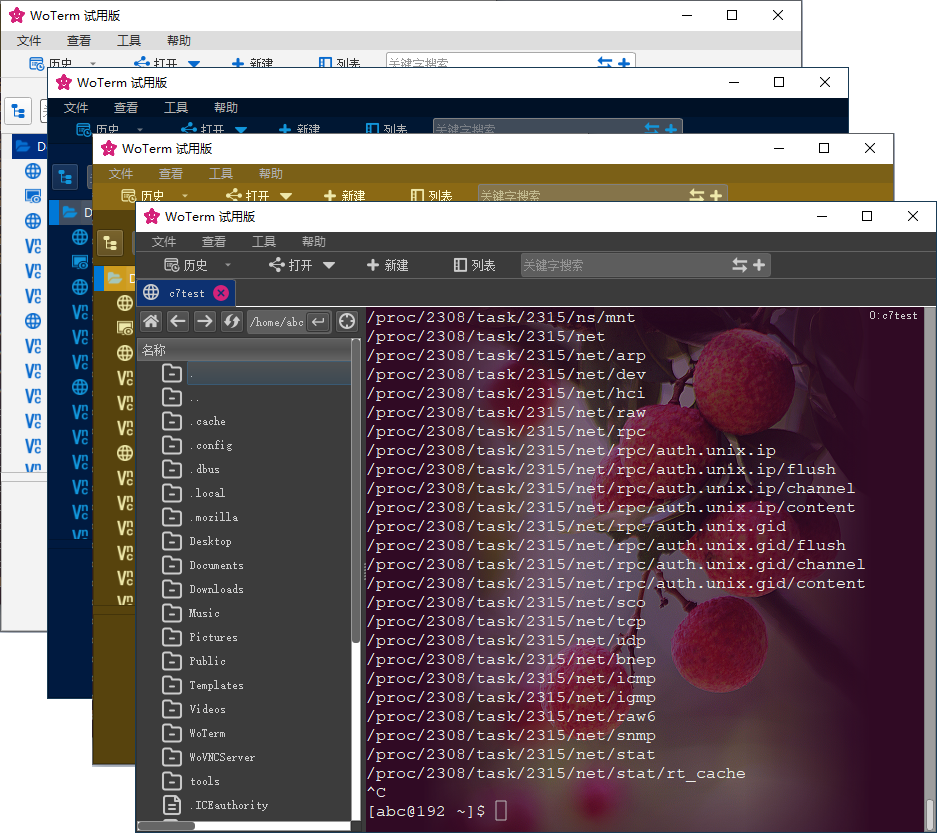 Built in multiple sets of skins for you to choose from, while retaining scalability, allowing friends with strong hands-on abilities to do whatever they want.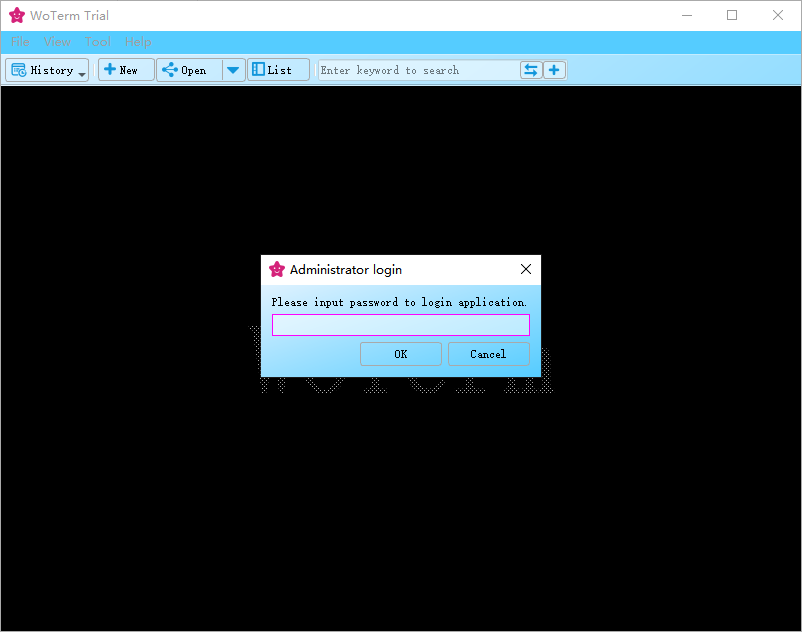 Support administrator mode, which can view session passwords and prevent others from stealing.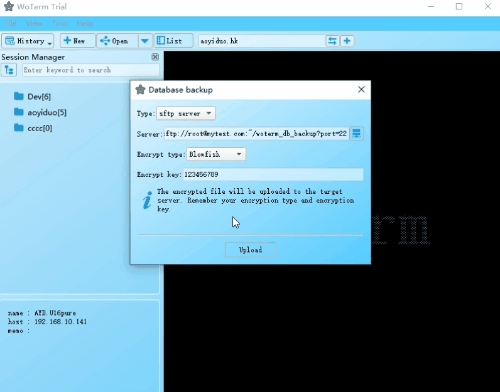 The cloud synchronization protocol built based on standard SFTP allows you to freely create cloud warehouses and provides 8 high-strength encryption algorithms, ensuring data security at your fingertips.
Unlimited backup history and differential merging, addition, deletion, and replacement of records can meet different office environments.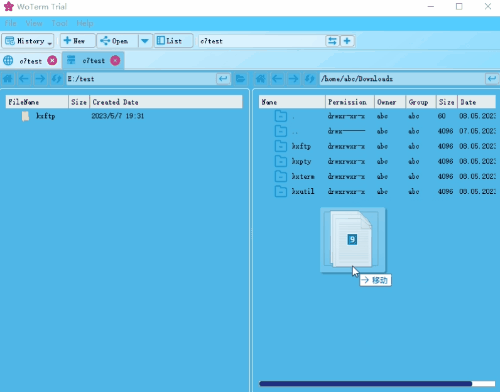 The SSH terminal is embedded with an SFTP assistant, which is convenient for collaborative operation and also supports SFTP independent tabs, making it more convenient to operate with more functions.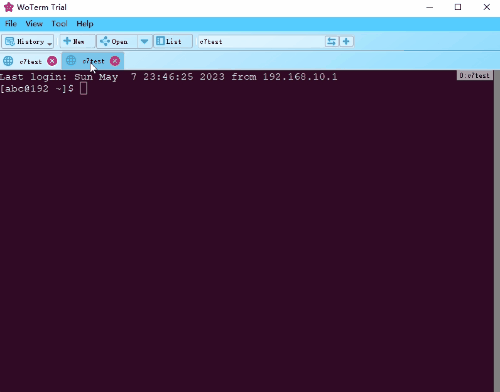 Floating tab design makes it more convenient for collaborative work between multiple windows.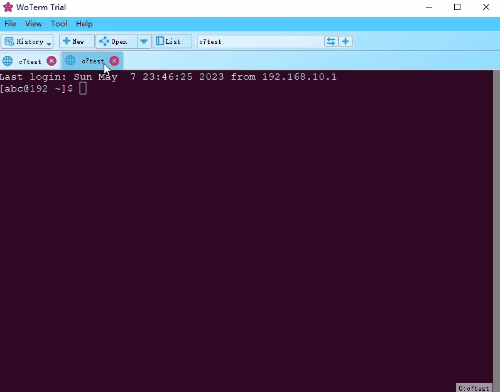 Infinite window segmentation, as long as the screen is large enough, you can segment it as you want.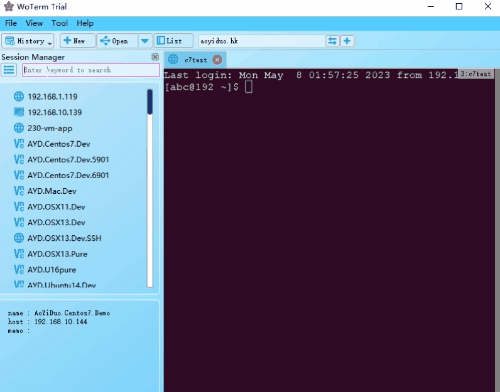 Provide session grouping and list management, multiple key word search filters, and even with multiple records, it can quickly locate.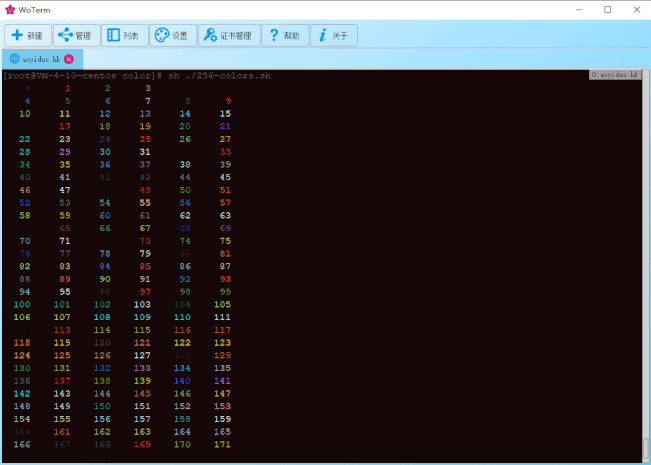 There are dozens of terminal colors, and there is always a favorite one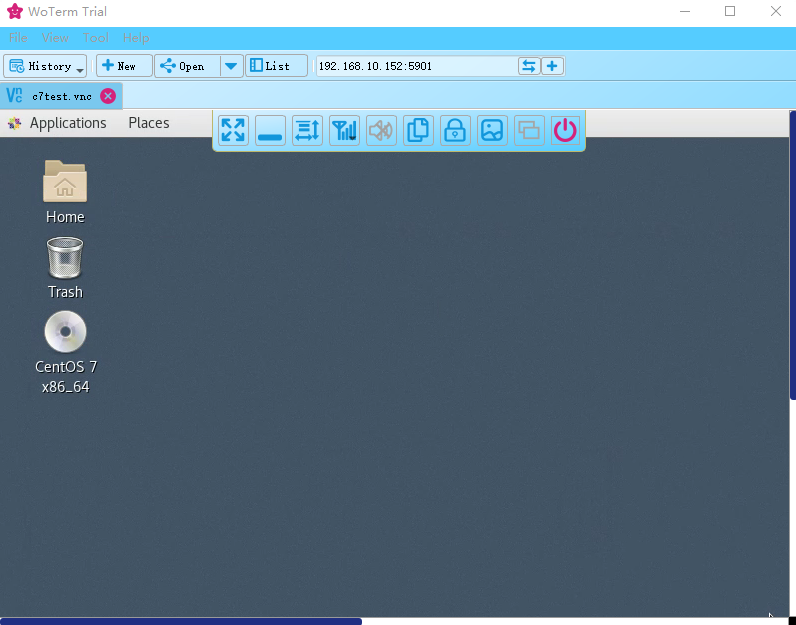 It supports standard VNC clients, is compatible with all kinds of general VNC servers, and can be used with wovncserver to open rich extended functions to meet the needs of remote office, watching movies, hanging up, playing games and so on.